If you want to convert the PT option to Inches in Adobe Illustrator CC, then you have found the correct article. In this tutorial, you will learn to change PT to Inches in Illustrator. There is a simple step to change these options. Go to "Edit" Menu >> "Preferences" >> "Units".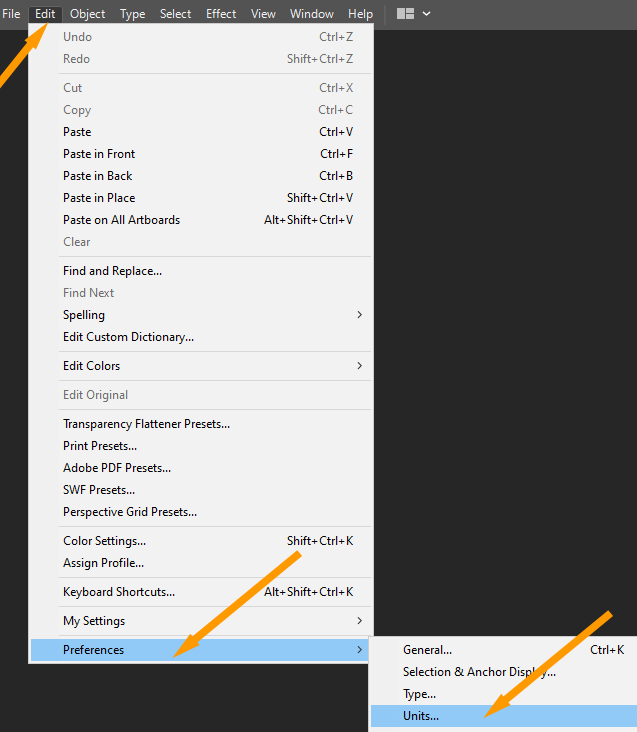 "Preferences" Dialog box will appear. As you can see, the default options are set to Points.
What is Points in Adobe Illustrator?
Points are also known as PT is the unit for measuring the length and is used in Adobe Illustrator.
What does it do: Used to measure the length of a line, curve, or shape.
When we click these options, a drop-down menu appears.
As you can see the "Inches" option.
What is Inches in Adobe Illustrator?
An inch is a unit of length in a measurement system that is commonly used in the United States and Great Britain, among other countries. Inches are usually represented by the symbol "″".
you can select this "Inches" option and press OK.